Maintenance of the Trails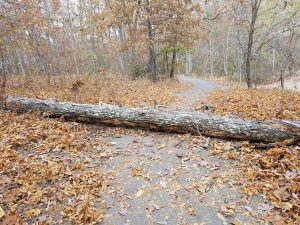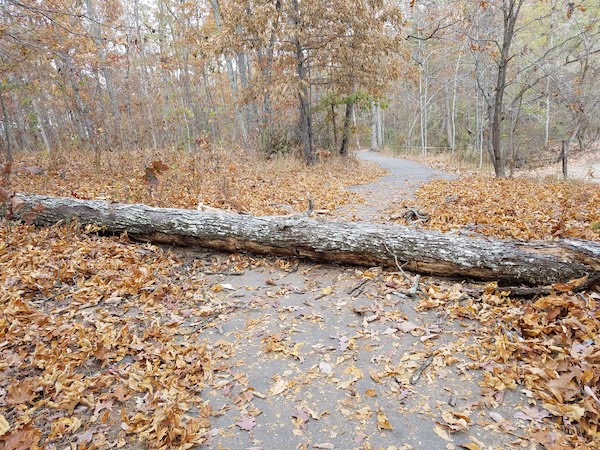 Tasks performed by Maintainers
(..with help from willing hikers!):
Carry hand clippers to trim back plant growth that is within an arms length left, right and above from the center of the trail.
Entrances and certain areas may require weed trimming to keep chiggers and ticks at bay.
Clear sticks and small branches from the trail.
If possible, in the fall, blow leaves from the trail especially on steps, bridges and steep sections.
Report any problems such as large trees down, loose steps or anything else that requires attention.
We have a great team of volunteer trail workers but they cannot fix problems that they do not know about.
We need your help!
If you see a problem, like a fallen tree or a flooded section of trail while hiking on the trails please report it so we can get it fixed. Reporting is easy. 
When making a report please select the appropriate trail and provide your name, a description of the work and a description of any outstanding problems. If possible give the number of the nearest Emergency 911 Marker to help the maintenance team locate the problem.
Thank you.
These Trails:
Hemlock Trail
Good Samaritan Trail & Hickory Ridge Connector
Rotherham Trail
McGinnis Trail
Canyon Trail
These Trails:
Seven Bridges Trail

Overlook Trail

Stonehenge Trail

Library Trail

Glastowbury Trail
These Trails:
Thornhill Trail
Kirkstone Trail
Amherst Trail